"Che"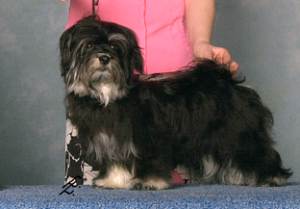 Champion RedNettles Che d'Zeus of MistyTrails

Trained and Shown to Championship, by 10 year old Emily. www.freewebs.com/juniorhandling-byemmy

Pedigree:
Dam: Lila
Sire: Zeus (See Zeus)

View Che's Pedigree
For a better copy of the pedigree or a photo pedigree email Bev at: mistytrails@uniserve.com

Click on the following to enlarge them.
Click on any of the following photos to elarge them.




Che with Truffles
See Truffles

Che's Puppies
1st litter with Goucho
See Goucho

Che / Tux Puppy
Mouchacha at 3 months
See Tux