Havanese Puppies available from Canadian Puppy & Dog Breeders in BC
Registered Havanese Breeders

In Canada, Havanese Puppy and Dog

Breeders can be found in
British Columbia, Canada
They will ship World Wide
Visit our NEW WEBSITE: MISTYTRAILS.ca
Ultra-Sweet 100% Pure Havanese Puppies for the Discerning Dog Fancier.
Specializing in QUALITY Havanese - raised with love - shown with pride!
Well bred, well socialized puppies available to approved homes.
---
---
Emily & Bev Dorma of Misty Trails Havanese, BC, Canada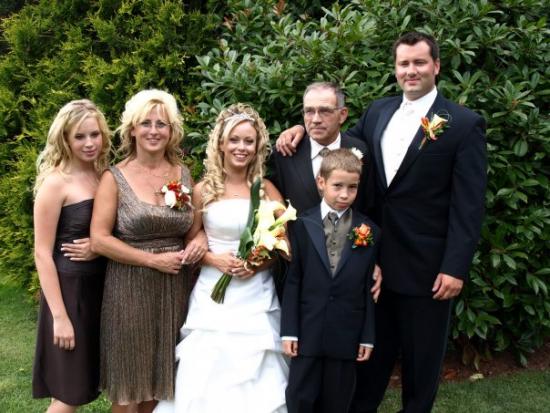 Click to enlarge
Emily

Bev

Improving the Havanese breed is a labor of love for Emily and Bev Dorma. For years, Bev has enjoyed the company of these enchanting canine companions, first as an owner and fancier, and more recently as a responsible breeder and exhibitor. Elite Havanese specializes in Havanese puppies. Our breeding program focuses on breeding only from top Champion lines, one male in our breeding program, has championships in 7 countries. Our CKC/AKC Havanese puppies are raised with love in our home, where our dogs are first-hand members of the family. Whether for pet or show, our extremely well socialized Havanese puppies are sure to win your heart, & make a loving addition to your home & family.

Read more about MistyTrails Havanese on our MistyTrails page.
our Children play a HUGE part in socializing our puppies.
Emily now 11, and Kayden now 9, LOVE animals.

Emily was awarded 1st for JR Class at the 2005/2006 Regional Provincial Junior Handling Championship competition, and has recently been awared 1st for Jr Class 2006/2007 Provincial competition for the 2nd consecutive year. See Emily's web site on Junior handling.
CONGRATULATIONS EMILY !!
Read more about MistyTrails Havanese on our MistyTrails page.
See our Show News page here.
Other dogs in our Breeding Program, including Retired breeding dogs.
See the Retired Dogs page here.
Our Mother / Daughter trip to Hawaii, and YES we did a 3 day dog show when there, plus much more ...


We like to have fun, too! We travelled to Hawaii in September, 2009, where Emily showed Destiny see Destiny and where Rodeo see Rodeo was also showed. We did a lot and saw a lot - see some of our Hawaii Photos.
This website built and maintained by MSR Web Design at Meadow Springs Ranch